STYLISTIC concern tends to be the first sacrifice when winter hits the UK. That ugly puffer jacket Arsene Wenger appears to have left on your coat rail is suddenly given a run in the first team, and who cares if your dad has got the same pair of waterproof Timberland all-weather boots, it's freezing out there.
"I was overwhelmed with a sea of yellow chinos and pastel green skinny jeans."
But on the continent things are a little different. As temperatures dropped to as low as -13C in Berlin last week, the city's hipsters were a wash of bright, vibrant colours.
As I strolled around Kurfurstendamm, West Berlin's premier shopping district, looking to invest in a solid pair of navy cords to see me through until spring, I was overwhelmed with a sea of yellow chinos and pastel green skinny jeans.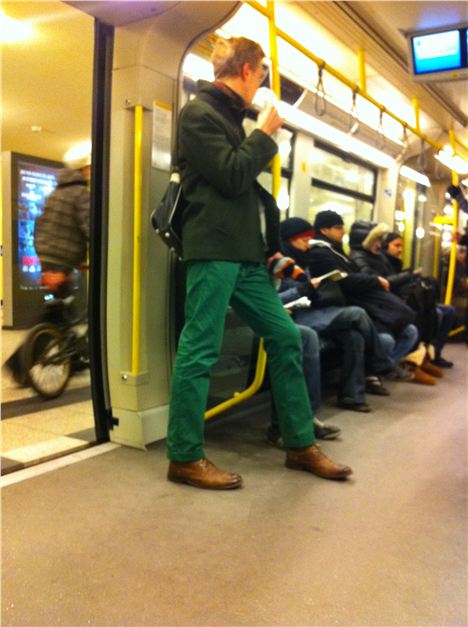 A Hipster In The Wild
I'd seen a few endorsements of this attire out and about already, but I'd naively written off the sightings as adolescent blunders – like lads who wear jeans elasticated at the ankle or rebellious teens who think those pink trousers are sticking two fingers up at that parental imposed curfew.
I was way off the mark, and the bigger picture soon became apparent. Berliners everywhere were brightening up the snow-covered streets with colourful clobber.
Just like the juvenile rebels giving mum and dad a slice of purple hair dye for that skateboarding ban, Berlin hipsters were giving Mother Nature a look at their July range in response to an overly Baltic January.
Sticking it up to the biggest mother of them all, that's punk for you, kids.
In that spirit, I've put together my top five middle-finger-to-winter items to give you that Berlin youth-culture swagger.
5. Rust Multi-Fleck Beanie by Urban Outfitters - £9 (sale)
This ribbed knit beanie features a multi-colored flecked design topped with a bobble. A good starting point for those looking to disgruntle Mother N, without causing too much of a scene.
Mother Nature middle finger rating: 1 out of 5.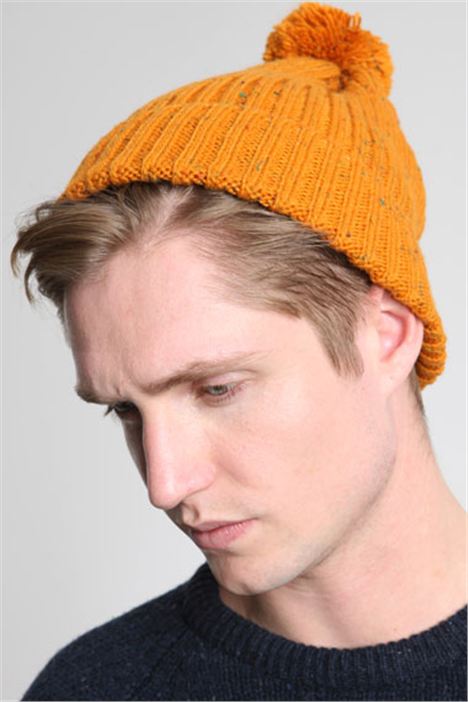 Rust Beanie by Urban Outfitters
4. Carrot Chino by ASOS - £30.
A lovely mustard pair of chino's from the good folk at ASOS. A cotton finish with twin jet pockets (which is less exciting than it sounds) for a very reasonable price indeed.
Mother Nature middle finger rating: 2 out of 5.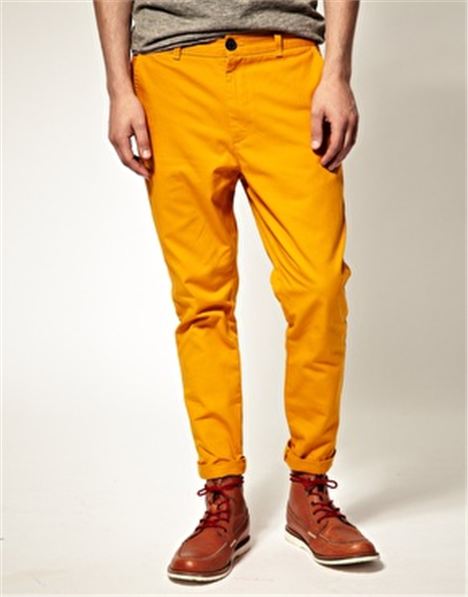 Carrot Chinos by ASOS
3. Disco Trousers by American Apparel - £70.
These high-fitting, woven fabric, sheen-look leggings are typical of American Apparel innovator Dov Charney's taste in women's legwear. A touch pricey at seventy quid, but for that you do get back pockets thrown in.
Mother Nature middle finger rating: 3 out of 5.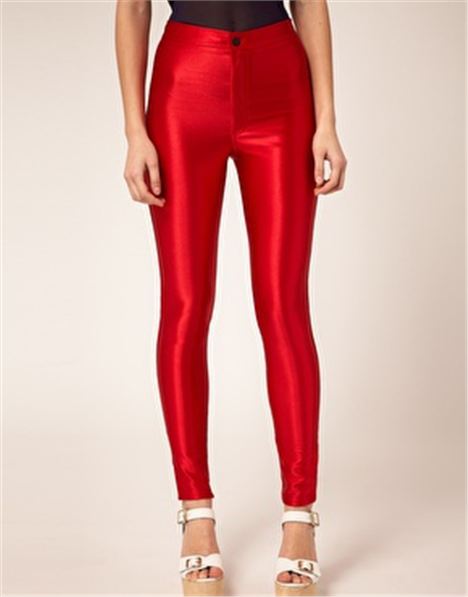 Disco Pants by American Apparel
2. Nina Pocket Overcoat by Whistles - £250.
This A-line overcoat is crafted in wool-rich fabric, and the concealed placket closure and twin flat pockets make this a very stylish and beautifully cut coat that is loud in colour.
Mother Nature middle finger rating: 3 out of 5.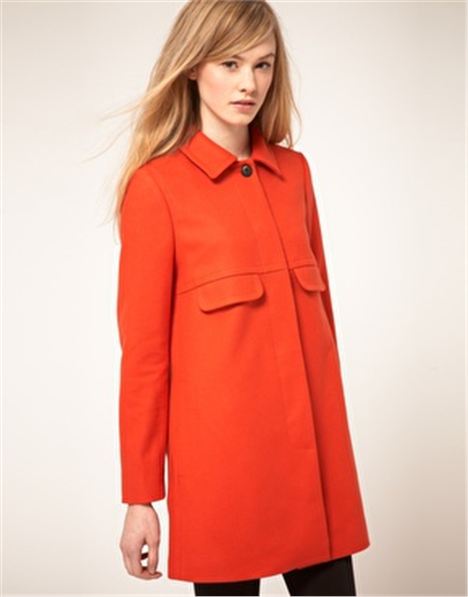 Overcoat by Whistles
1. Brush Stroke Print Unitard by ASOS - £30.
You'll really turn heads strolling about town in this beauty. The cut-away neckline, asymmetric strap and sleeveless styling mean absolutely nothing, as this item is all about the bright yellow brush stroke design. Mother Nature won't know what's hit her, and all for just thirty quid.
Mother Nature middle finger rating: 5 out of 5.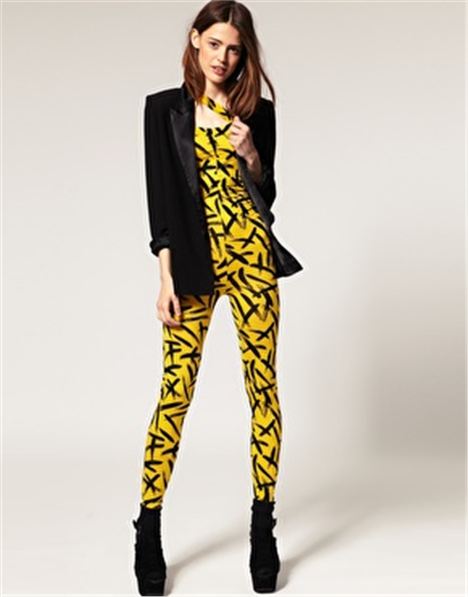 Unitard by ASOS