MANCHESTER Fashion Week returned to fine form over the bank holiday weekend, filling the fashion void left after the show's absence last year.
The evening featured detailed show-stopping evening gowns, cool menswear, cute-sy vintage clobber, slogan t-shirts, latex knickers and bras made out of moss and acorns.
Back with new sponsors 5fashion.co.uk, new branding (MCRFW) and a new lease of life, the three day showcase celebrated the city's emerging and established design talent within the picturesque hall of The Hallé St Peters.
The North West's fashion council of bloggers and press were seated amongst ticket holders (front row, typically), to judge whether the anticipated return would be a success.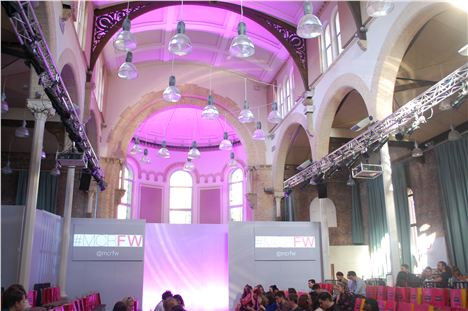 MCRFW at The Hallé St Peters
Hosted by loose-hipped and afro-picked local singer, JSky, the shows were focused on 'hidden fashion gems'. Friday's introductory showcase brought the spotlight to Manchester's fashion graduates and alumni (see full listing of designers here).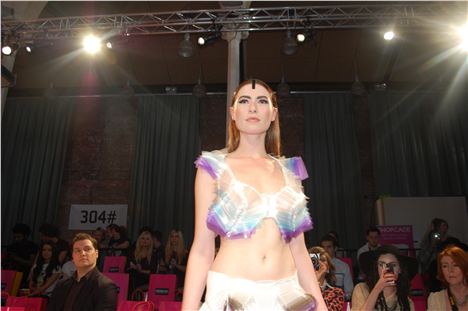 Day 1: Sophie Ho, Emerging talent @MCRFW
Promising standouts included Sophie Ho, Caiti Betterton, Alex Jones and womenswear and print designer, Nina Burton, whose feminine collection created around the poppy was an excellent example of emerging talent.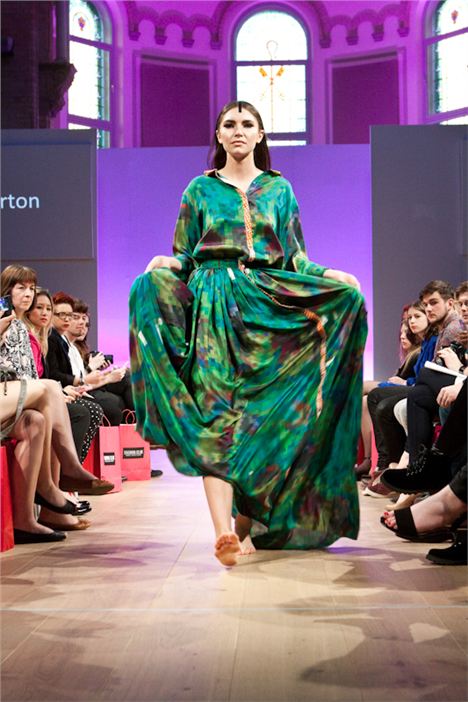 Nina Burton, Emerging Talent @MCRFW
Emily Shaw's curious take on knitwear was a notable eyecatcher. The skilled intricacy of the elaborate oversized jumpers showed undeniabe talent, however, the fashion verdict is out on the giant bobble-head balaclava.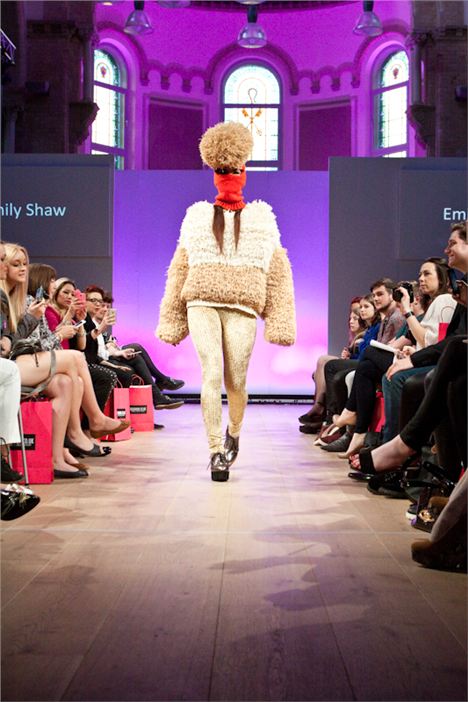 Emily Shaw, Emerging Talent @MCRFW
The style and theatrics were upped for Saturday's Exhibitors and Independents event.
This time MCRFW put on a lengthy and diverse production starting from 7:30pm and finishing at 10pm. It was 'Lord of the Rings long' as JSky remarked.
The evening featured detailed, show-stopping evening gowns (Sofia Dourvari, After shock, SVE Fashion) cool casual wear (Luke 1977, Boda Skins), cute-sy vintage clobber (Gin & Tonic, Lily Lulu), self-starter boutiques (OMG fashion, Didi's Boutigue) slogan t-shirts (#304, The Horsebird, Dead Legacy, Aouse of Jones), latex knickers (Eustratia) and bras made out of moss and acorns (Florina). Phew.
The second day highlights came from talented Central St Martins Graduate, Clare Baxter, with a lively carnival inspired collection full of feathers and sparkle.
Combined, the shows were a delight to welcome back to the city.
Although lacking the larger designer names that made the previous 2012 show, such as Mulberry, Ted Baker or even big local e-tailers such as Boohoo and Missguided, MCRFW's focus on home-grown fashion talent made it worthy of retaining the title of Manchester's very own fashion week.
See the MCRFW website for more information about shows.
Follow @LOreal_B on Twitter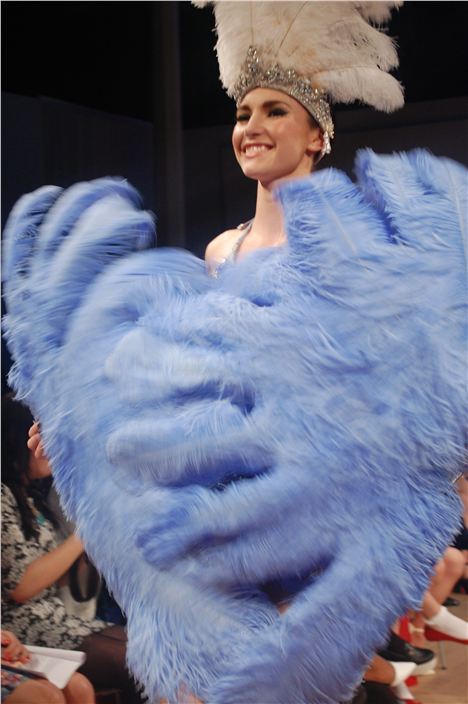 Clare Baxter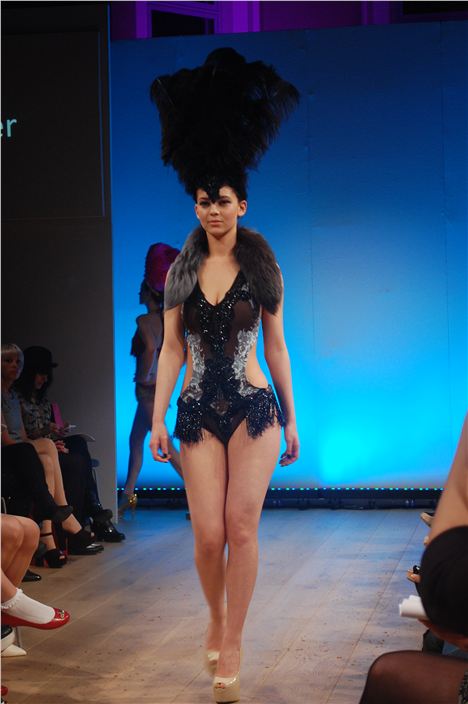 Clare Baxter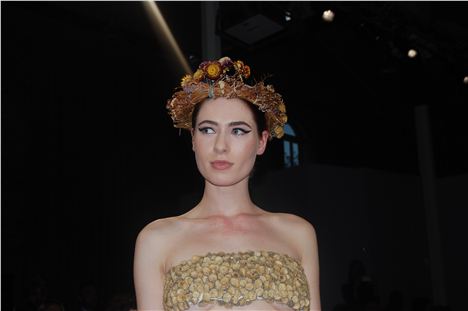 Florina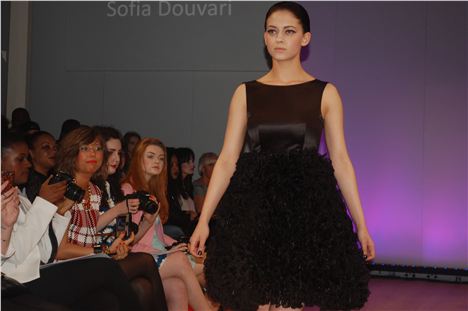 Sofia Dourvari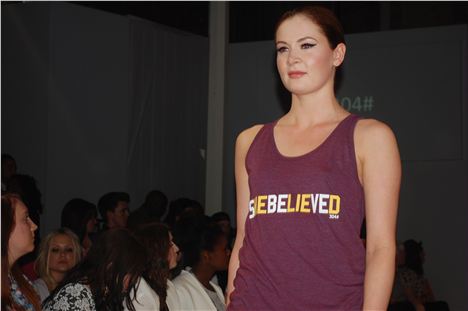 304#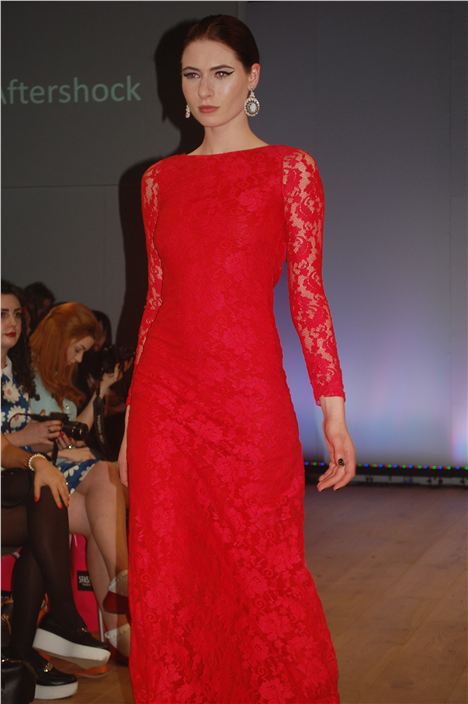 Aftershock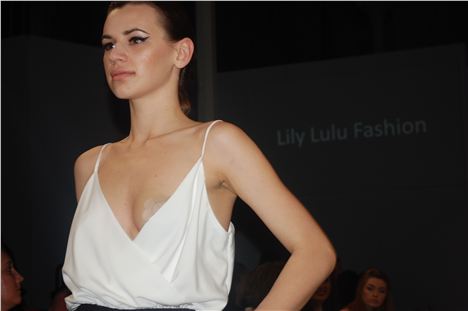 Lily Lulu Fashion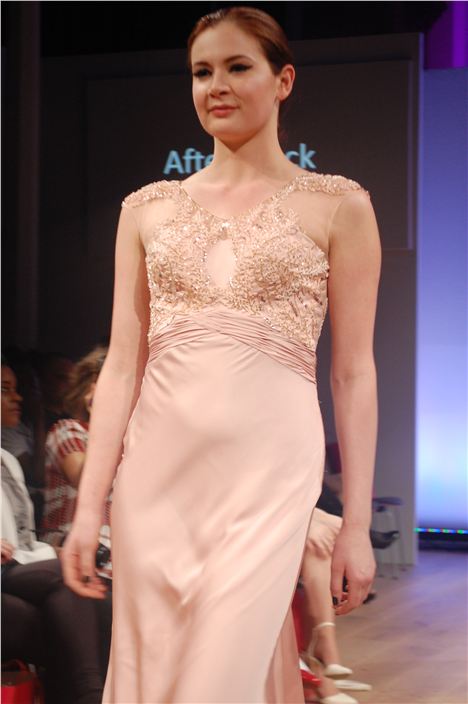 After Shock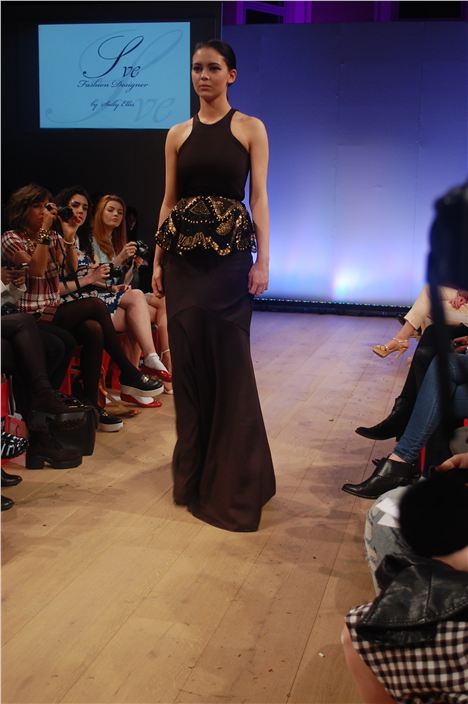 SVE Fashion